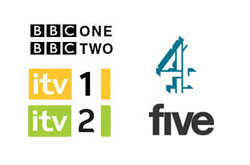 A quick guide to UK TV in Spain.
When the question comes to get UK live TV channels on your TV screen in Spain the choice is between a broadband HD TV receiver, satellite reception or web streaming TV online services.

The Broadband HD "dish free" receiver is growing in popularity as the BBC Astra satellite signal is quite weak and hard to get specially in the South of Spain.

You know it - if you go travelling outside the UK, or choose to live abroad for a while, the British TV providers make it very difficult for you to stay connected.
The catch-up and live tv services such as BBC i-player, ITV Hub, All4, My5 etc which you normally get for free at home become geo-restricted, meaning only people currently in the United Kingdom can access them.
The solution is this new technology HD TV receiver which gives you all UK Freeview LIVE TV channels, such as BBC One, BBC Two, ITV etc and your favorite series straight to your HD TV screen in Spain or wherever you have access to decent internet. And the most important - you can also record programmes. This is the perfect TV receiver for the holiday home in Spain. You can turn on and off the service and pay only for the few months time you spend in Spain. No annual engagement, This makes it Ideal for rented properties so your visitors can have some access to live british tv durring their stay. Find out more, ask for our documentation here it includes full details, channel lists, prices and other useful information to help you choose the right for your needs TV system.




How can I be sure it will work for me?
To avoid dissapointment you must first mesure your real internet speed. Simply scroll down to the bottom of this page and press the "make speed test" blue button. If you see a result of 3 Mb/sec or higher it will work for you.
See different ways of connecting the Broadband receiver, check "more details"